Sunflowers and Summer Sunshine
Vermont Country Store presents the 2nd in its 4 set "Seasons" series.  The summer sunflower shaped tin, with peak-a-boo window, invites the consumer to look inside the flower and discover the yummy chocolate covered sunflower seeds!  More surprises from Planet Canit and the design team at Vermont Country Store.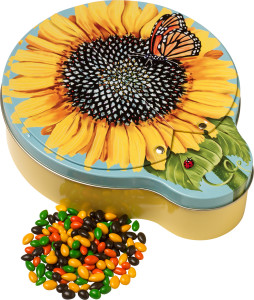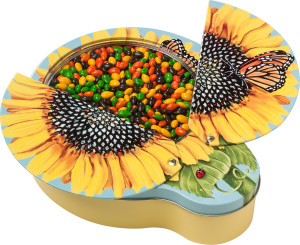 This entry was posted on Tuesday, September 9th, 2014 at 10:45 pm and is filed under Confections, new product release. You can follow any responses to this entry through the RSS 2.0 feed. You can leave a response, or trackback from your own site.
Leave a Reply
TIN-SPIRATIONS

REACH OUT

Let us know if you would like us to reach out to you

FOLLOW

Categories

Archives