Archive for the 'new product release' Category
Vermont Country Store presents the 2nd in its 4 set "Seasons" series.  The summer sunflower shaped tin, with peak-a-boo window, invites the consumer to look inside the flower and discover the yummy chocolate covered sunflower seeds!  More surprises from Planet Canit and the design team at Vermont Country Store.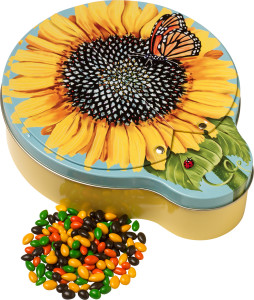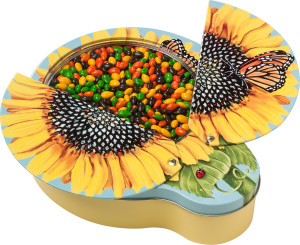 Rishi Tea's Dispensing and Storage System, is a winner of the 2014 prestigious Ameristar national contest. The system's magnet to frame architecture is acclaimed for its unique operational design and ultimate flexibility. Accolades from Brand Packaging: http://blog.planetcanit.com/ http://ow.ly/BiWa7 and the Institute of Packaging Professionals.  http://ow.ly/BiZhZ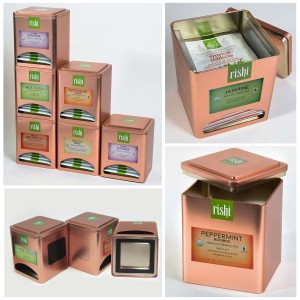 Vermont Country Store releases the first in a 4-set series of candy tins designed to celebrate the seasons. Planet Canit and Vermont Country Store once again collaborate to create unique, treat filled tins worthy of collecting.
You are currently browsing the archives for the new product release category.
TIN-SPIRATIONS

REACH OUT

Let us know if you would like us to reach out to you

FOLLOW

Categories

Archives